PLANT IN AMMONIUM CONTAINER.
This plant is suitable for removing ammonium or nitrates.
Composed of 1 container.
MAIN CHARACTERISTICS
18 m3/h flow operating 24 hours/day.

7 days per week.

1 line with 18 m3/h capacity.

Pumping systems include spare pump.

Fully automated and remote access included.

Containerized plant. 1 40' HQ dry container.

25 mg/l of ammonia in raw water. 5 mg/l of ammonia in treated water.
PROPOSED INSTALLATION
The proposed installation is following the diagram attached in the annex 1 of this offer.

Proposed plant will be supplied in 1 marine container 40' HQ

The whole process is fully automatic without the need of permanent staff. A regular check is required for supervising chemicals remaining, possible leaks, etc
OPERATION COST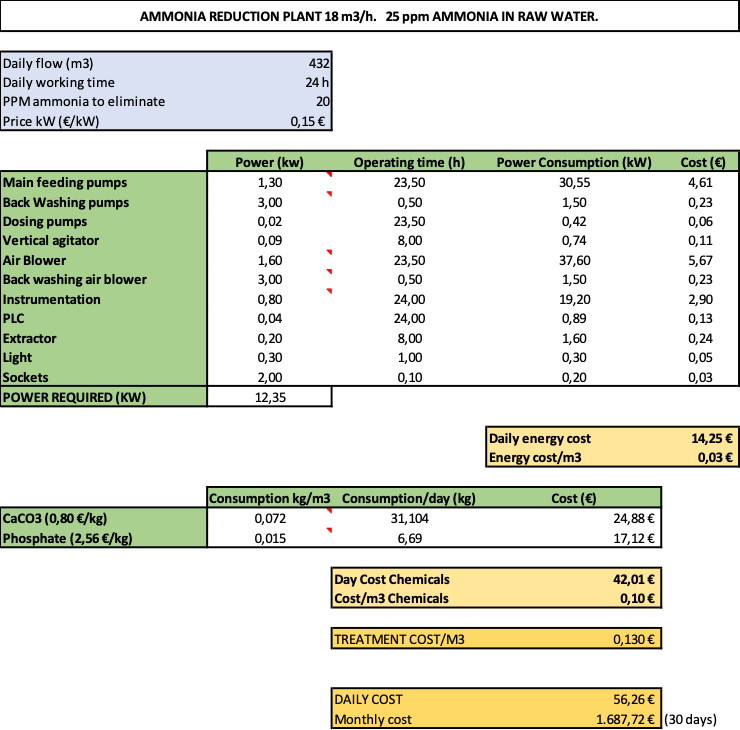 Driven by values and committed to an environmental vision.